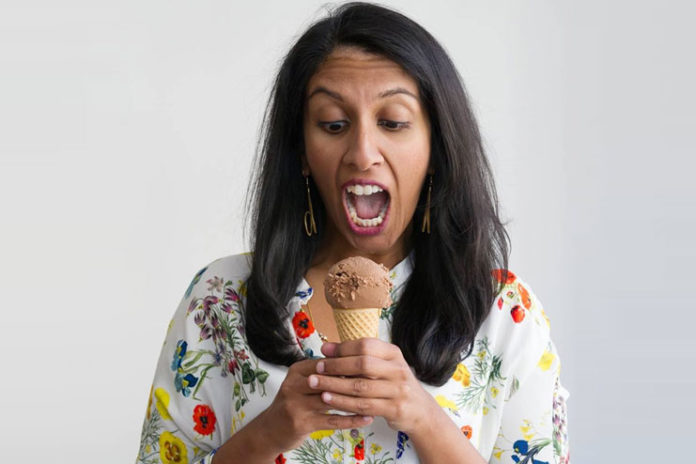 Pooja Bavishithe former urban planner, after graduated from NYU Stern School of Business, has decided to join the ice cream making.Within the first few years of starting up her business, she had came across much struggle, "it's like you're walking through these puddles, you can't get a simple errand done and you can't get a cab," she told about receiving rejection upon rejection.
Green Card for All Illegal Immigrants Who Helped After 9/11 Attacks
In 2015, she has eventually found a place in Brooklyn, Smorgasburg, an outdoor food market where she has set up her 'Malai' stand to sell out ice cream cups for $5 on the weekends.Now her small Malai stand is moving to Gotham Market at The Ashland located on the border of Fort Greene and Downtown Brooklyn as Bavishi looks forward to owning her first storefront and selling her ice cream on the weekdays as well.
According to the Gotham List, Malai is the second tenant of Gotham Market at The Ashland's incubation program after the Crown Heights' Crabby Shack opened there in February.
Now Bavishi can not only sell cups of ice cream but she can also sell slices of ice cream cake, warm sauces and chai floats as well as cones of ice cream and pints.
Indian-American Neomi Rao Cleared by U.S. Senate
Bavishi makes her eggless ice creams by hand at Brooklyn FoodWorks in Bed-Stuy, in 15 flavors including the rose with cinnamon roasted almonds, golden turmeric, palm sugar with tamarind caramel, masala chia, sea salt vanilla, orange fennel, masala chai, star anise, ginger root, salted browned butter pecan and Turkish coffee.
"Food, in general, is really social, familial and nostalgic and I love that it has that distinct perspective for many. I try to think of dishes that I grew up with or even just a memory of a flavor or smell and I think about how I can make that into an ice cream flavor," Bavishi said.
In celebration of opening her new shop, Bavishi has come out with a new flavor called Fig on Fig, which is basically a fig leaf ice cream with a fig jam swirl.
By Premji