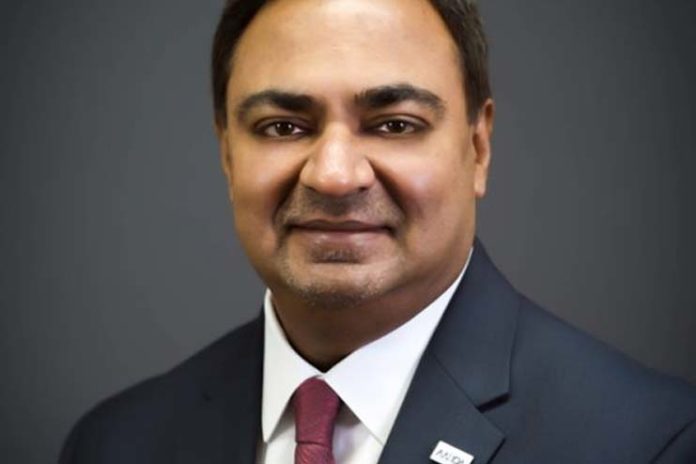 Indian American, Bhavesh Patel native of New Jersey has been named as the new chairman of the Asian American Hotel Owners Association (AAHOA) at the group's annual convention in San Antonio, Texas. "One of the greatest accomplishments of his life," Patel said in the Cinnaminson Patch that, AAHOA is made up of over 16,000 members who own half of the hotels in the country. "They've placed their trust in me to be their representative on the national stage," he said, adding, "I'm excited to take on the responsibility and work to make AAHOA even greater."
Lip smacking Indian cuisine in New York
Patel is a principal of ADM Hotels, a family-owned, full-service real estate company specializing in hospitality management, development and investments. His portfolio features several multi-brand and independent hotel properties in the northeast.
He has been on the AAHOA Board of Directors since 2009 and was elected as secretary by the other members of the board in 2014. The group's officers are elected to the position of secretary and automatically ascend to treasurer, vice chair and chair annually.
Patel had said that he wants his tenure as chairman to be marked by even greater member engagement in AAHOA's educational programs, one of the central pillars of the organization's mission. "You have to know the ins and outs of running a hotel to be the best you can be," Patel said.
AAHOA had elected a new executive board during the San Antonio convention. Texas hotelier and current North Texas Regional Director Biran Patel was elected as the group's new secretary.
Patel has began his career in the hotel industry as a teenager while his family lived at the hotel they owned. A member for more than 15 years, Patel has served on five AAHOA committees and was previously an AAHOA regional ambassador and has led North Texas as regional director since 2014, according to a AAHOA press release.
New VP of American Association of Physicians of Indian Origin (AAPI) wants to induct young blood
Other successful candidates include Piyush Patel (Director at Large); Lina Patel (Female Director at Large – Eastern Division); Purvi Panwala (Young Professional Director at Large – Eastern Division); Nitin (Nick) Patel (Alabama Panhandle Regional Director); Bharat Patel (Florida Regional Director); Girish (Gary) Patel (Gulf Regional Director); Naresh (Nick) Patel (North Central Regional Director); Sunil (Sunny) Patel (Northeast Regional Director); and Mayur (Mike) Patel (North Texas Regional Director). Georgia Regional Director Kapil (Ken) Patel, South Carolina Regional Director Mahesh (Mike) Patel, and Washington District Regional Director Vinaykumar (Vinay) Patel were re-elected.
By Premji